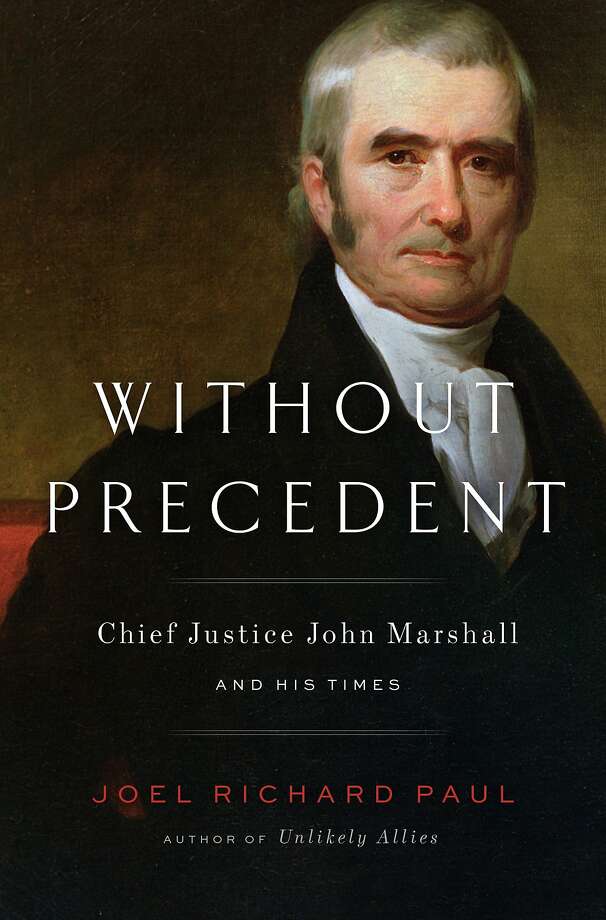 Please join us on Thursday, March 22nd at 3:45 in the Library for our first ever book talk featuring Professor Joel Paul discussing his new book Without Precedent: Chief Justice Marshall and His Times.
Christian Science Monitor:
'Without Precedent' brings shrewd legal perspective to the career of Supreme Court Justice John Marshall. The book's narrative is especially strong when relating the turbulent legal and political infighting of Marshall's years as chief justice.
SF Chronicle:
Joel Richard Paul, a professor of constitutional and international law at UC Hastings College of the Law, has added a well-written and admiring biography to the long line of Marshall scholarship. The first sentence of "Without Precedent" establishes the stakes: "None of the founding generation of American leaders had a greater impact on the American Constitution than John Marshall, and no one did more than Marshall to preserve the delicate unity of the fledgling republic."
Enjoy wine and cheese courtesy of the library!
The Hastings Library Book Talk Series is a new forum for law school faculty, students and staff to engage in critical discussions outside the classroom.